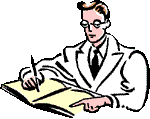 ---
Hey you. Yeah, you. You made it this far...you might as well leave us a note so we know you stopped by. If you you're having writer's block and can't think of anything to write, feel free to copy and paste the following:
Dear Dimpi & Darren,
This is the greatest web site I've ever seen! You are the two coolest guys in the whole world! As a small token of my appreciation, feel free to treat yourselves to whatever you want at my expense: (enter your credit card number here). The sky's the limit...go nuts.
(your name)
Sign Our Guestbook
View Our Guestbook
[home] [faq] [rx-files] [gallery] [mnemonics] [forums] [links] [contact] [guestbook]